Construction Lien Texas
---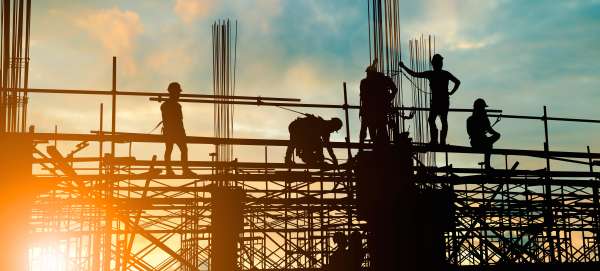 Businesses in the construction industry find that the correct use of a construction lien is one of the most valuable legal tools at their disposal, establishing the schedule of payments and consequences for failure to make timely payment. Whether you are a construction contractor or have a business providing services to a construction project such as painting, electrical, engineering, architecture, plumbing, welding, roofing and more, it is critical as you begin a project and continue to work through it that you are paid on time and fully.
Texas construction lien law is detailed and requires strict compliance to secure your revenue. Referred to in Texas as a mechanic's lien, this instrument is attached to the property where work is or will be done. Filing is best done before your business begins its work, going into effect upon delivery of materials to the work site or at the beginning of work at the jobsite. Over time, contractors and others have come to recognize not only the importance of a lien but also the absolute certainty that it must be prepared correctly.
Finding a construction attorney who is an expert in Texas construction law, readily available to accommodate your busy schedule, and at an affordable cost is no simple task, and managing the ongoing expense of legal counsel is a challenge. This is where Contractor Counsel has a great solution to address all of your legal matters, including filing construction liens in Texas. Contractor Counsel has created a modern legal subscription plan with a low, fixed monthly payment that will bring you the legal advice you need, all while saving you money in the process. Traditional lawyer-on-retainer and fee-for-service lawyers are costly and impractical. Your bills are nearly always higher than anticipated and include charges that you never thought would have been an add-on. When you think about our subscription plan, think Netflix. One low fee. No surprises.
Contractor Counsel's network of construction lawyers share a depth of knowledge in construction law. They can prepare your Texas construction lien on time and airtight, securing payment for your or your company going forward. Our extremely affordable full service legal plan goes well beyond support for preparing, filing and managing construction liens. Our construction lawyers are also equipped to handle:
Contract law, which governs the blueprint of work and protection of your business, is one of our strengths.

Employment law requires careful compliance with the law in hiring, firing and managing people, payroll and other issues.

Workers' Compensation guidance from Contractor Counsel helps to navigate this complicated law.

Planning and approvals are a constant in the work of contractors and legal guidance through this is imperative.

Construction attorneys affiliated with Contractor Counsel have a depth of experience in dispute resolution, particularly when needed to keep a project moving forward.

Compliance with Occupational Safety and Health Administration (OSHA) is required and Contractor Counsel can assist with keeping up with all of its regulations and changes.

If a client needs to sue, the guidance of construction lawyers through Contractor Counsel is invaluable. Lawsuits are commonplace in construction where accidents can happen. Our lawyers are ready to work with our clients if this situation arises.
With your personal construction attorney through Contractor Counsel, you will have unlimited phone calls with your lawyer, contract and document drafting and review, letters on attorney letterhead when needed, and the resources of a tool box of legal forms and construction contracts prepared specifically to conform with Texas construction law. We promise construction legal work that is spot-on, and sound advice that's responsive to the tight schedule you are on. All at one affordable price.
If you need legal advice for a construction lien in Texas, or any of the other legal services specific to the construction industry, Contractor Counsel is your solution. It's time for you to protect and build your business – with sound legal advice from a construction attorney who knows your business and has your back. The winning combination of excellence and affordability is at your fingertips. We will handle your legal matters so that you can tend to your business. Give us a call at (737)228-3331 or contact us at info@contractorcounsel.com and try our free 7-day trial!
Try us free for a week and let us show you what the future of legal representation looks like!