Construction Lawsuit
---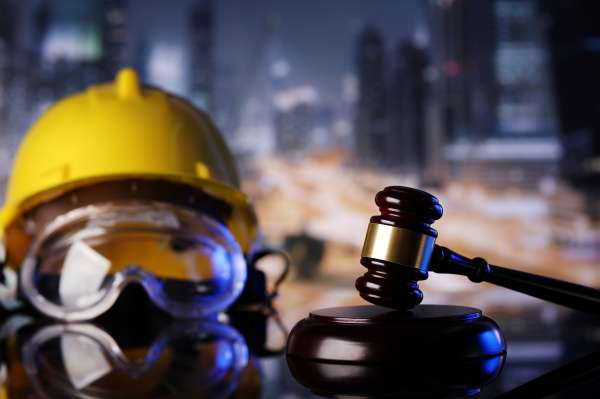 This is an exciting time to work in the construction industry in Texas. The economy is good and there is a lot of work to be done. Given this work environment, it is more important than ever to work smart, to do the work that is in your wheelhouse and to profit. There are so many different types of businesses working in construction and you need to know how to structure your work to avoid the pitfalls that are out there, particularly construction lawsuits. By proactively seeking the legal counsel you need to draft and review contracts, by getting all the permits and approvals required to do this work, by using a mechanic's lien properly in order to assure payment for your work, by managing employees in compliance with employment law, and by conforming with the requirements of OSHA and more, you can significantly reduce the risk to your business of construction lawsuits.
Businesses in the construction industry deliver a variety of services. If you are a contractor, you may be dealing with a number of businesses providing a range of services. On the other hand, your company may be an architectural or engineering firm, an electrical business, a plumbing company, a roofing contractor or a welding business. You may be working as a subcontractor for a contractor. Throughout all of these relationships and businesses, work that has not been structured well contractually is a breeding ground for construction lawsuits.
Contractor Counsel, a subscription-based legal plan for contractors and businesses delivering services in the construction industry, is an incredibly affordable way for your business to get its legal advice upfront, reducing the risk of construction lawsuits going forward. Contractor Counsel's modern legal solution provides a number of advantages over traditional attorney-on-retainer models, with seemingly unpredictable add-on charges or fee-for-service where you avoid asking your lawyer questions because the clock is always ticking:
By paying an incredibly low monthly fee, you can budget for your legal expenses without fear of higher bills because you used the plan.

You will build a sustainable relationship with your construction lawyer who knows construction law and understands your business.
With Contractor Counsel, we have done your lawyer vetting for you. Lawyers through Contractor Counsel must demonstrate a mastery of construction law, understand your business and be able to address your legal needs. For a low monthly fee, you will have your own personal attorney who is based in your area. As part of your subscription you'll receive unlimited phone calls for consultation, assistance with drafting and reviewing contracts, drafting and management of mechanic's liens to secure payment for your company and more. Employment law is complicated and your Contractor Counsel construction attorney will provide legal guidance on hiring, managing and firing, payroll, workers' compensation and other employment issues which require sound legal advice.
Our comprehensive legal plan will provide you with your own attorney delivering expert legal support throughout your work. Attorneys at Contractor Counsel are experts in dispute management, a tool that can assist in avoiding construction lawsuits. Work stoppage is one of the most expensive aspects of construction lawsuits and we understand that your business wants to do all that it can to avoid this setback. You are the contractor, you are the engineer, you are the architect, you want to paint, you want to do the electrical work, you want to plumb, you want to weld, you want to provide your services, get paid and move on to your next project. We get it.
Our subscription fee is affordable. When you see all that we can do for you, you will recognize that this is an awesome opportunity to get solid legal advice and save money at the same time. Give us a call at (737)228-3331 or contact us at info@contractorcounsel.com and try our free 7-day trial!
Try us free for a week and let us show you what the future of legal representation looks like!