Construction Contract Law
When working in the construction industry, it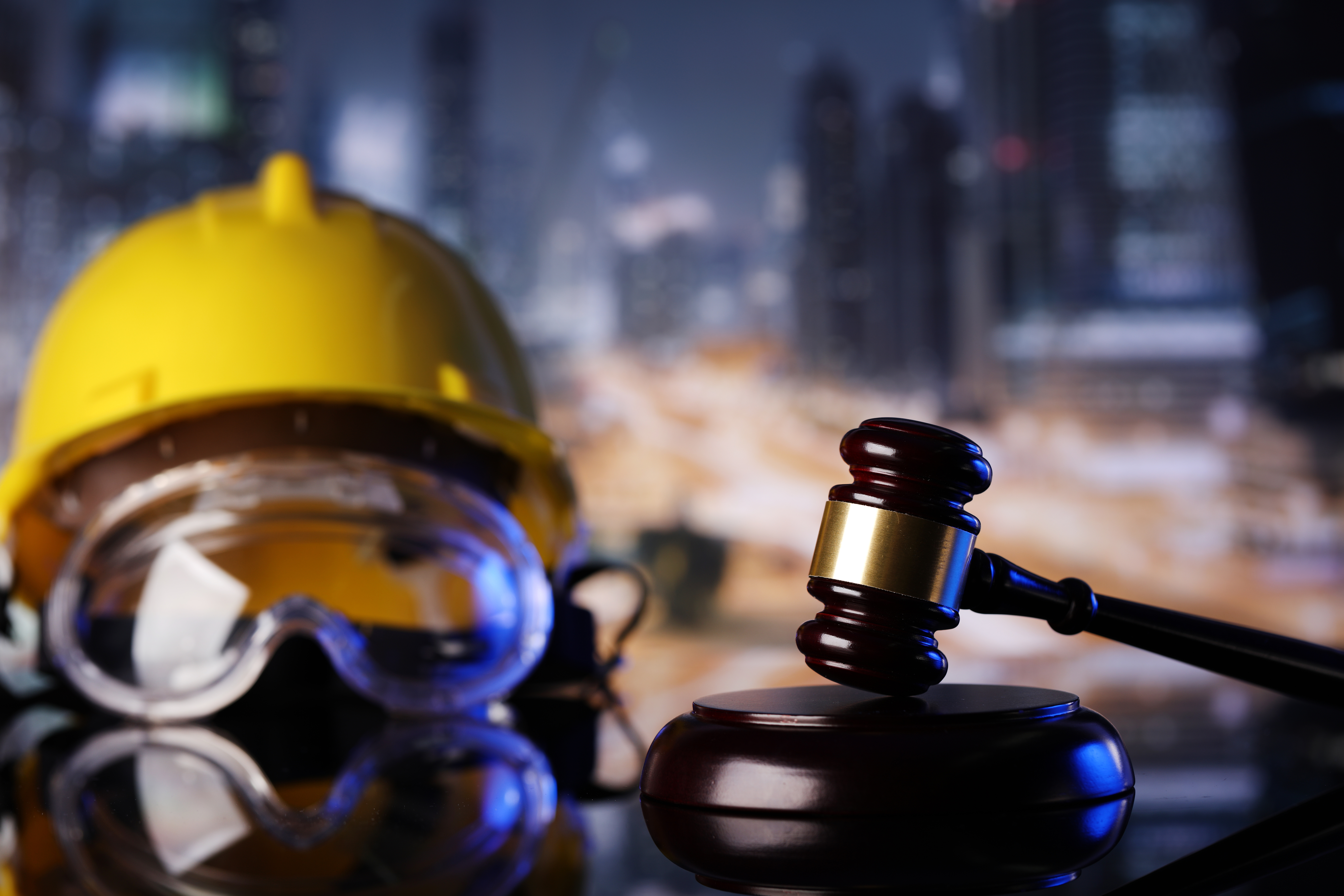 is clear that contracts are the "other blueprint" that guides the work that you do. Contracts are nearly everywhere in the full range of businesses that engage in construction. You may be a general contractor, an architectural firm, an engineering firm, an electrician, plumber, welder, painter, roofer or in any of the other specialty businesses working in construction – all of these businesses operate with contracts on a daily basis. Knowledge of construction contract law is vital to both drafting viable contracts and engaging only those contracts which allow you to be successful. This is one of the ways that Contractor Counsel, with its expertise in understanding construction contract law, can bring you the guidance you need to enter contracts that work in your best interests.
Construction law, paired with contract law, is complex. How do you go about finding an attorney that fully understands construction law and contract law? How do you connect with a lawyer who grasps and appreciates your business? How do you find a lawyer that will not eat up your profits? How do you find a lawyer that will take your calls, and when they do, will not run up a monumental bill?
Contractor Counsel is your ideal solution. We have done your advance work for you. Contractor Counsel is a modern subscription-based legal plan providing you with a personal construction attorney with mastery of construction contract law for an low, flat monthly set fee. Think Netflix. Watch Netflix all you want; your monthly fee remains the same. Use your Contractor Counsel attorney all you need; your monthly fee remains the same. When you check out our low monthly fee, you will quickly justify this fee vs. what it costs when you are drowning in a bad contract. Your monthly fee provides a full range of resources:
Unlimited calls with your attorney – You will be able to pick up the phone and check with your personal attorney without any worry about the clock expensively ticking away.

Unlimited document reviews – When you need a contract to be drafted or need advice on whether or not to sign a contract, you will appreciate drafting and review by your own personal construction lawyer.

Attorney letters -There are times when communication on your lawyer's letterhead takes on more weight and we are equipped to provide this for your business.

A tool box of legal forms and construction contracts – Given our total focus on the construction industry, you can take advantage of this rich resource for conducting business.

Lien defense and review – Given that liens are a tool often used by contractors, we are prepared to assist you in both preparation of liens and defense of liens.
Contract review and guidance, provided by your attorney who is an expert on construction contract law, keeps you pro-active in one of the most critical areas for the success of your business. Beyond construction contract law guidance, your personal attorney is available to provide advice in a number of other areas related to the construction industry:
Employment law requires careful compliance with the law in hiring, firing and managing people, payroll and other issues. We can set the guardrails. Workers' Compensation guidance from Contractor Counsel helps to navigate this complicated legal issue.

Planning and approvals are a constant in construction and legal guidance through this is imperative.

Lawsuits are commonplace in construction where accidents can happen. Our lawyers are ready to work with our clients should this situation arise.

Contractor Counsel construction attorneys are skilled in dispute resolution, particularly when needed to keep a project moving forward. You know how costly a work stoppage can be. Let us help you keep things moving.

Compliance with Occupational Safety and Health Administration (OSHA) is complex and Contractor Counsel can assist with keeping up with all of its regulations and changes.

If your business needs to sue, the guidance of lawyers through Contractor Counsel is invaluable.
Prepaid legal plans allow you to proceed with your business, including construction contracts, with the confidence that your legal matters are in good hands. Once you've experienced a bad contract you know what a losing proposition this can be. By avoiding these errors with Contractor Counsel, your monthly fee looks like a bargain. With your personal attorney from Contractor Counsel, you can do what you do best, building, and we will do what we do best, handling your legal matters. Contact us today at (737)228-3331 and find out how we can work together, or try our free 7-day trial.