Construction Contract Dispute
---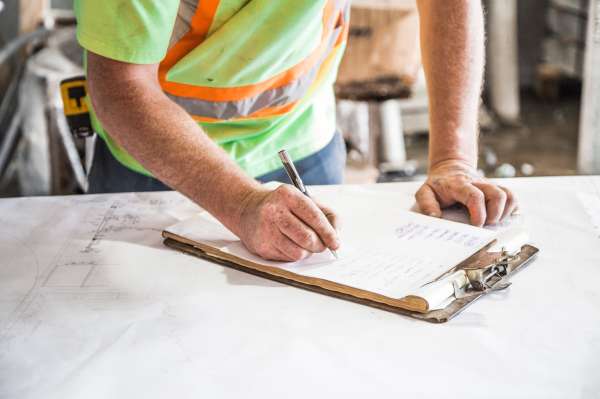 One of the most difficult issues in the construction industry is contract dispute. If you are a contractor or working in the construction industry, you are well aware of the importance of drafting a contract with careful consideration of all of the elements at play in a project – and you also know how critical it is to cautiously review a contract you are about to sign. A contract that has not had careful review is prime territory for a construction contract dispute. Contract dispute is costly in a variety of ways: it can erode the profit from your project, it can slow or stop construction work, and it can require legal work to resolve.
Contractor Counsel is your simple solution to addressing your legal issues in a proactive way, particularly helping you to avoid construction contract disputes, and many other potential legal problems. With our attorneys and their focus exclusively on construction law, you can enter into contracts that will protect the best interests of your business. While it may sound expensive to use legal advice on contract matters, with Contractor Counsel's absolutely affordable subscription legal plan you will get excellent legal advice at a price you can afford – and you will avoid legal problems, including contract disputes.
Contractor Counsel has created a modern legal plan for contractors and others working in the construction industry. For a low monthly fee, much lower than you would expect, you will have your own personal attorney, ready to respond to your needs. With unlimited phone calls available to you, gone are the days when you needed to talk with an attorney but deferred making that call out of dread of that ticking by-the-minute clock fee you would be facing. When you need to put a sub under contract, get it right through your Contractor Counsel lawyer with advice upfront rather than down the road when a construction contract dispute arises.
As a contractor, you need solid legal advice in many areas. You are working in a highly-regulated industry and compliance is required. Given our years of experience, the lawyers at Contractor Counsel are up-to-speed on all pertinent laws and regulations. We understand how a poorly drafted contract can lead to expensive construction contract disputes and we will work diligently to keep you out of such legal snares. One of the worst outcomes of a construction contract dispute is a work stoppage and we will do the contract work right to avoid this costly outcome. Not only will we assist with drafting and reviewing contracts, but we will draw from a tool box of contracts and documents we have assembled through our own successful work in the construction industry that have been proven to work successfully for our clients.
Contractor Counsel has managed to throw out the old model of attorneys on a retainer fee or fee-for-service, always delivering bills higher than anticipated with add-on charges that are hard to decipher. With our legal plan, at the same time that you have your own attorney to address your legal matters, you can budget for an extremely affordable set monthly fee. Leave the vetting to us: does this attorney work routinely in construction law? Will this lawyer be readily accessible to me? Will this lawyer help me to work proactively so that I don't face expensive contract disputes? Can I afford this attorney? With Contractor Counsel, we have anticipated your questions and the answer to each question is YES.
It is time for you to protect and build your business – with sound legal advice from an attorney who knows your business and has your back. The winning combination of excellence and affordability is at your fingertips.
Give us a call at (737)228-3331 or contact us at info@contractorcounsel.com and try our free 7-day trial!